A Liquor lorry overturns in Jagtial.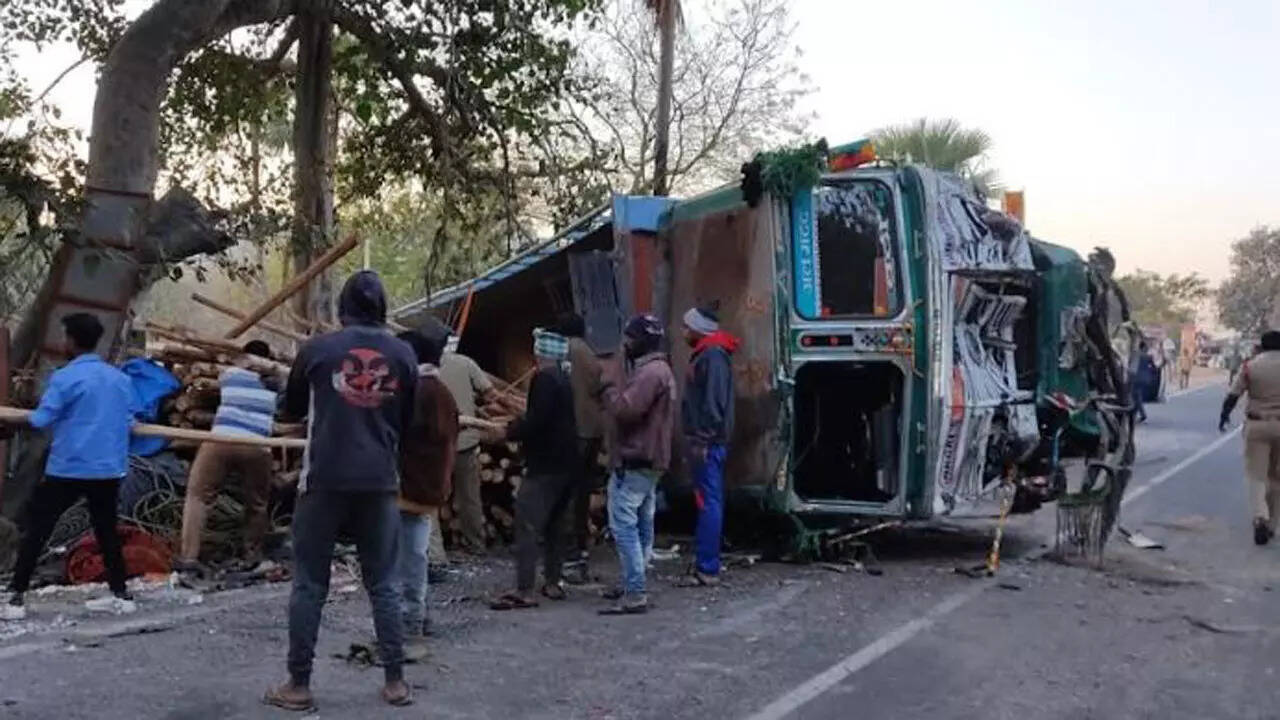 Vehicle driver Narayana and cleaner Srikanth survived the accident without any injuries.
The worth of damage is not yet known.
A vehicle carrying Indian Made Foreign Liquor bottles from Karimnagar to Metpalli overturned near the Saibaba temple after the driver lost control over the steering.
The Police have registered a case and are investigating.
The liquor laden vehicle met with an accident in Korutla town late on Friday night.