Actor Kartik Aaryan Romantic performance with Archana Gautam" BIGG BOSS 16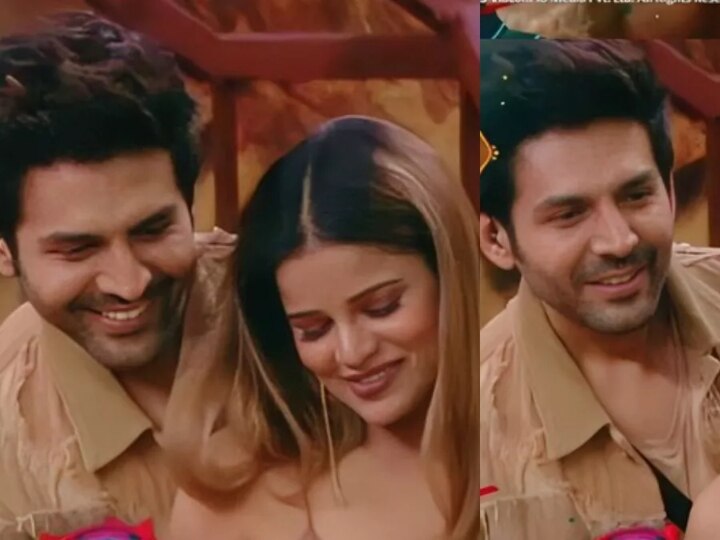 Bollywood actor and Priyanka Chahar Choudhary put on a show. Their beautiful gesture mesmerised the entire house.
Tina Datta and Priyanka Chahar Choudhary will receive a reprimand from host Farah Khan for taunting Shalin Bhanot due to his mental condition in the Shukrawar Ka War.
The host claimed that Tina was taken to the dentist when she complained of a toothache. However, she and Priyanka made fun of Shalin since he was having nightmares.
The most recent episode had competitors participating in a lighthearted challenge for the food, Bigg Boss closing down rooms 6 and 4, Shiv and Priyanka getting into a heated argument, and more.
While Farah is prepared to criticise competitors for their previous behaviour in the past. Kartik is in for enjoyment. He dances in the house with a few of the competitors. When Archana unintentionally names him "Bhaiya," their dance performance takes a humorous turn.
The participants' humorous banter was shown in the ad, which also featured Bollywood diva Archana Gautam dancing passionately with Kartik Aaryan while unintentionally calling him "Bhaiya.
Everyone starts laughing as soon as they hear this. Kartik Aryan will participate in the contentious reality competition Shukrawar Ka War, which will have Farah Khan as the host.
The Bigg Boss 16 episode was jam-packed with entertainment and heated battles between the contestants. Kartik Aaryan, a Bollywood actor, is prepared to participate in the reality competition to promote his forthcoming film.