British singer-songwriter Rita Ora finally confirms her marriage with filmmaker Taika Waititi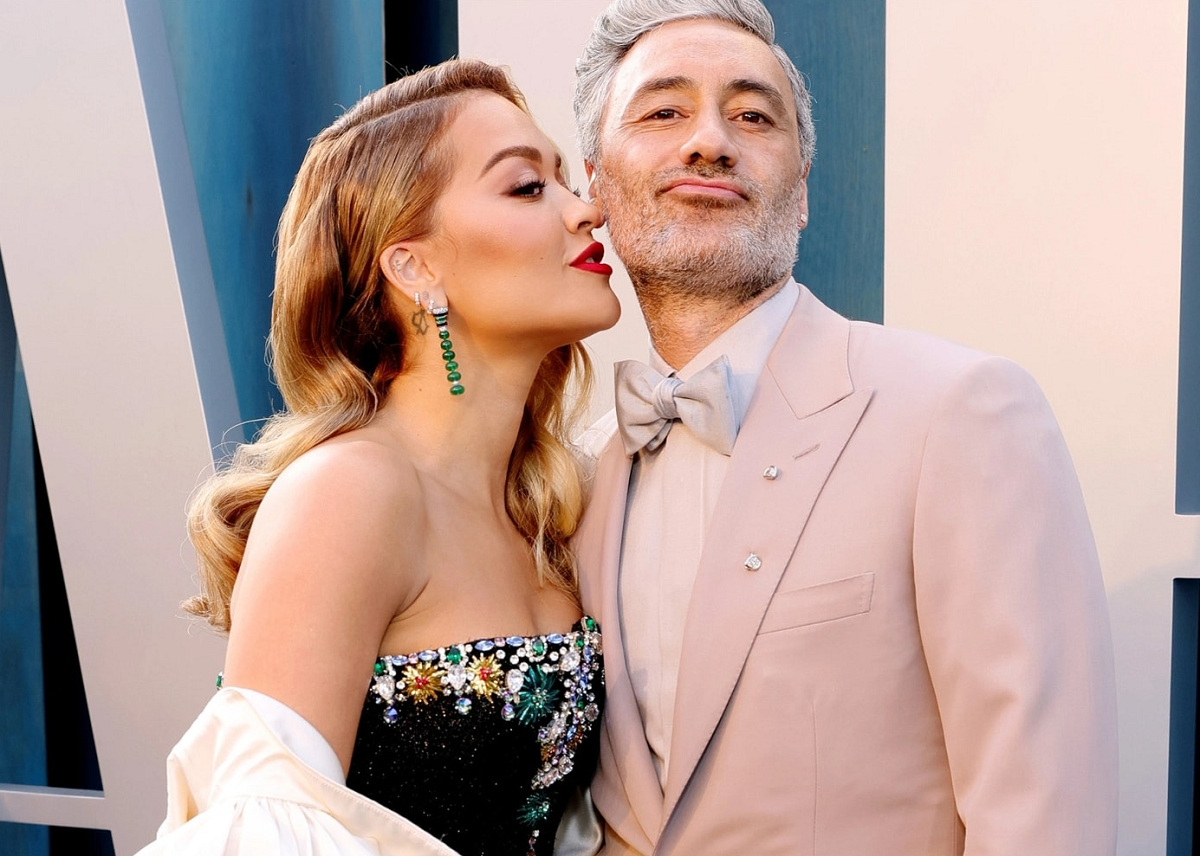 Singer hinted at the wedding news in her new music video for 'You Only Love Me' in which she dresses in a 1987 Yves Saint Laurent wedding dress.
The song features cameos from Lindsay Lohan, Jodie Turner-Smith, Addison Rae, Chelsea Handler, Kristen Stewart and Sharon Stone.
When all the sort of rumours came out, like is she is she not, I wanted to play on it," she explained. "So this is my version of a wedding that didn't really go to plan, that's my music video. But that's not to say that's what actually happened.
I've chosen to keep it kind of more private this sort of experience that I had and just to myself a bit more, but I did want to play on what could've been. So this is what I'm giving to the public on what could've been," said Ora.
Does this music video hold any special significance? "It's inspired by true events," Ora said. "It's basically about that sort of early period when you start to meet someone.
You're like, 'Oh, are we serious? Are we not? Are we exclusive? Like, what's going on?' It was that time for me when I was seeing my partner and I didn't know where we stood, but I really just wanted to confess all my feelings.
You're like, 'Can you please just love me back?' So, that was that period, said the new bride.
After months of speculation, singer Rita Ora confirmed her marriage with filmmaker Taika Waititi. Asked about her marital status, Ora said, "You know, here we are. Everything happens for a reason, people. I am officially off the market.
The singer confirmed this during her January 27 appearance on Heart Breakfast with Jamie Theakston and Amanda Holden, reported by E News, a US-based media company.
Asked about adding Waititi's last name to her name, Ora replied, "I've definitely thought about it, but I've worked very hard for this Ora name, I have to say. But I do believe in sharing the journey. I don't know; I haven't really kind of decided yet."
The 'I Will Never Let You Down' singer also shared details about her nuptial ceremony. "It was perfect," she shared. It was just exactly how I wanted it. It was just nice and perfect, completely how I wanted it, just to myself sometimes. It was really sweet.