Chief Minister K Chandrashekhar Rao calls for out-of-the-box thinking to make India super power.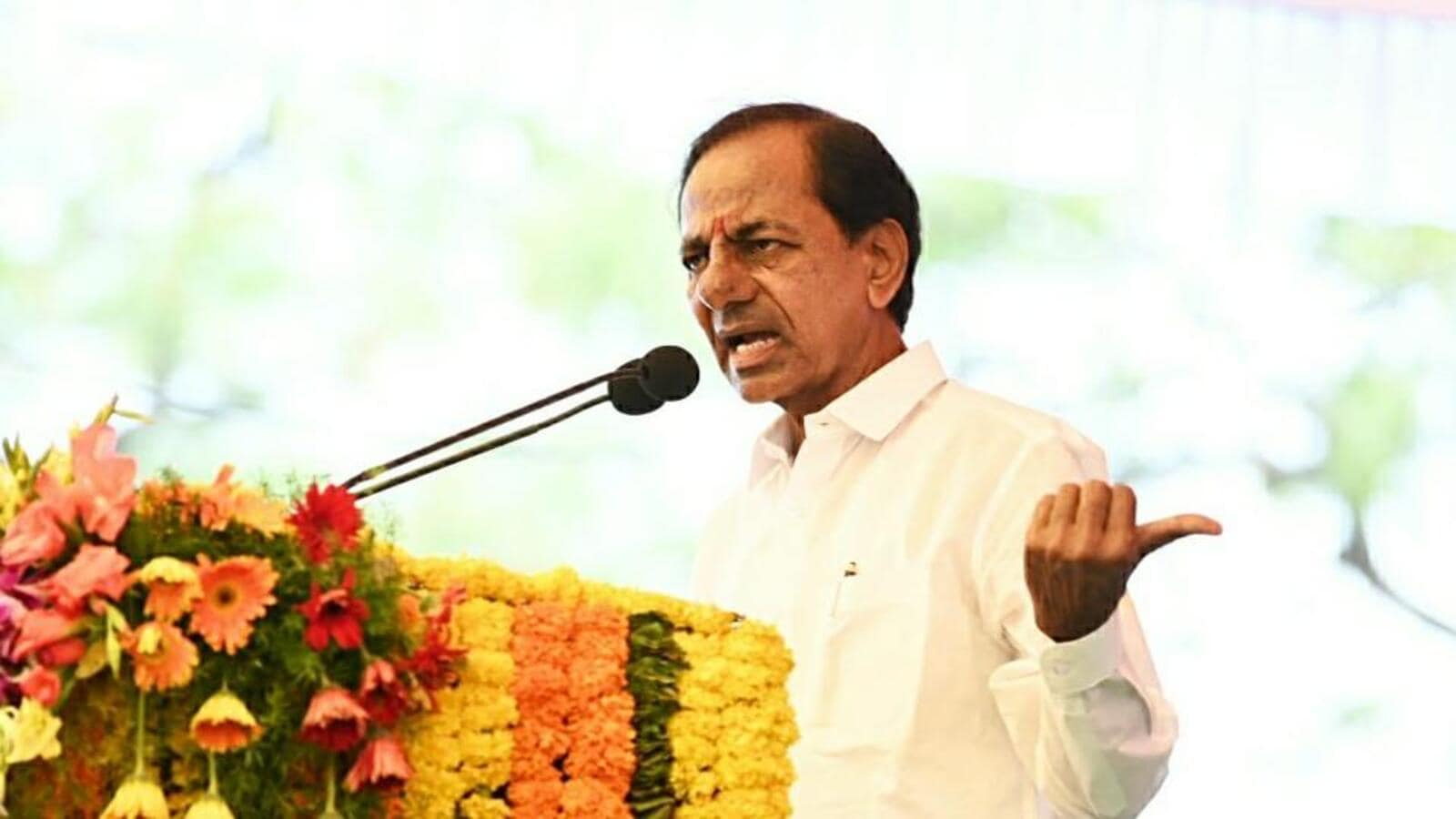 Stressing on the need to have women's representation in politics, he proposed to increase reservation by 33 percent in State Legislature and the Parliament, by taking up and completing the delimitation process within one year.
He suggested changing the economic policy and leveraging India's economy for speedy growth.
He said many multi-national companies which were leaving China, like Pfizer, were being prevented from entering India and crony capitalism was being promoted.
On smaller States, he said a scientific approach was needed keeping in mind administrative convenience and consensus. A debate on reorganisation of States should be initiated, he said.
Asserting that the BRS was against divisive politics of all kinds – caste, religion and region, he ridiculed governments changing names of places, calling it 'dramabaazi'.
When asked if he would accept if Modi invited him to join his Cabinet as Agriculture Minister and bring reforms, he said he was not ready to accept Modi even as the Prime Minister.
Promoting agriculture and allied sectors and strengthening public sector enterprises to increase the country's wealth would be the party's policty to ensure employment opportunities to the youth.
If voted to power, the BRS and like-minded parties will construct three to four major reservoirs at strategic locations across the country to tap the available water.
We will also ensure that 90 percent of the power sector is kept with the government and also ensure uninterrupted power supply to all within two years," he said, expressing concern that if the power utilities and infrastructure were privatised, corporate companies would dictate terms and hold the government for ransom.
On inter-State river water disputes, Chandrashekhar Rao said all such issues could be sorted out amicably as there were abundant water and ample solutions like interlinking of rivers, by meeting local needs on priority basis.
He reminded how he had reached a consensus with the then Maharashtra government to construct the Kaleshwaram project.v
Emphasizing on the need to think outside the box to make India an economic super power, BRS President and Chief Minister K Chandrashekhar Rao said this would become possible only by changing the thinking of the people and the polity in the country.