First teaser poster of Jason Momoa's upcoming sequel spotted by fan at CinemaCon : Aquaman 2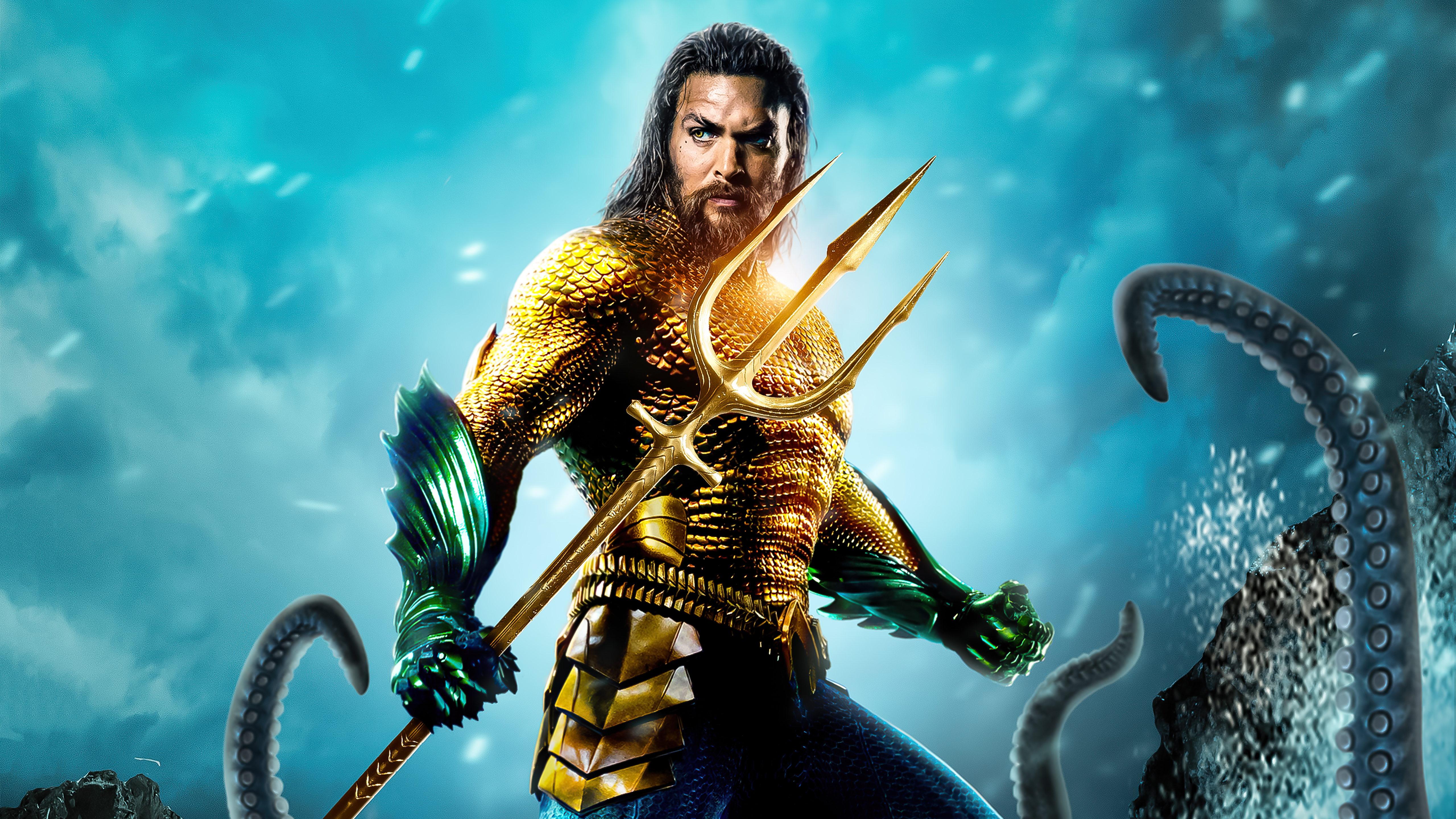 The highly-anticipated 'Aquaman and the Lost Kingdom' movie will be released on December 20.
Directed by James Wan and written by David Leslie Johnson-McGoldrick, the upcoming sequel stars Jason Momoa as Arthur Curry alongside Amber Heard, Willem Dafoe, Yahya Abdul-Mateen II, Temuera Morrison, Patrick Wilson, Dolph Lundgren, and Nicole Kidman.
While the rumours have yet to be confirmed, they have increased the excitement around the film's release.
Fans are hoping that Aquaman 2 would send a strong environmental message while avoiding the unfavorable rumours' impact on the film's quality.
According to Aquaman 2 star Jason Momoa, the plot of the movie predominantly focuses on Earth's crisis caused by climate change.
The film's teaser poster boosts fans' anticipation to see the movie's narrative. Despite the growing enthusiasm surrounding its release, rumours have circulated that the picture may fall short of expectations, potentially making it one of the weakest DCEU flicks.
Fans of the 2018 DC movie have been eagerly waiting for an update on the highly anticipated sequel and the poster's unveiling has created a lot of buzz and excitement among fans and they're on the edge of their seats as they wait for it.
The forthcoming film is a long-awaited sequel to the 2018 blockbuster, which will see Jason Momoa reprise his role as Arthur Curry.
The wait is finally over! Aquaman 2, also known as Aquaman and the Lost Kingdom, has finally released the first official teaser poster at CinemaCon, which was first spotted by an eagle-eyed fan.