In Gurugram Meat Shop Attacked Police Deny Links to Communal Violence.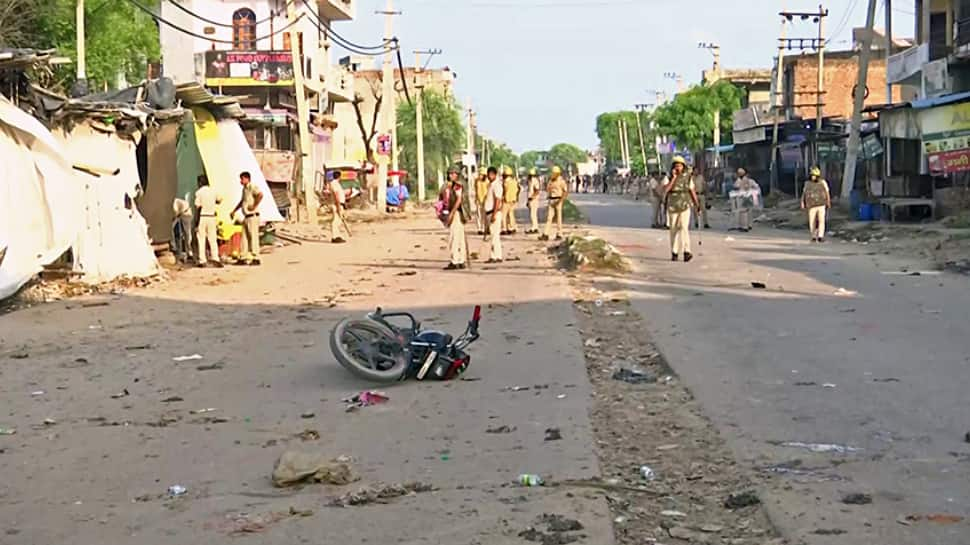 Mohammad Javed, who runs the shop on rent said in his complaint that he was working inside the shop when he heard the sound of glass shattering.
After he was hurt by a stone, Javed's nephew rushed out to find 10-12 people attacking the shop. Some of the attackers wore masks covered and had sticks in their hands, Javed said in his complaint.
Following his complaint, an FIR was registered against the unknown accused under sections 323 causing hurt 147 (riots), 149 (unlawful assembly), and 427 (causing damage) of the Indian Penal Code at Sector 5 police station late on Monday, the police said.
A police officer said they are trying to identify the suspects and added that the attackers will be arrested soon.
The police, however, have denied that the attack was linked to the recent communal violence in Haryana in which six people, including two home guards and a cleric, were killed.
The stones shattered the window glass of the meat shop Javed suffered minor injuries in the attack, they said.
Agroup of attackers allegedly pelted stones at a meat shop near CRPF Chowk, police here said on Tuesday.