In Hazaribag 700 People Injured While Performing with Swords, Sticks on Ram Navami.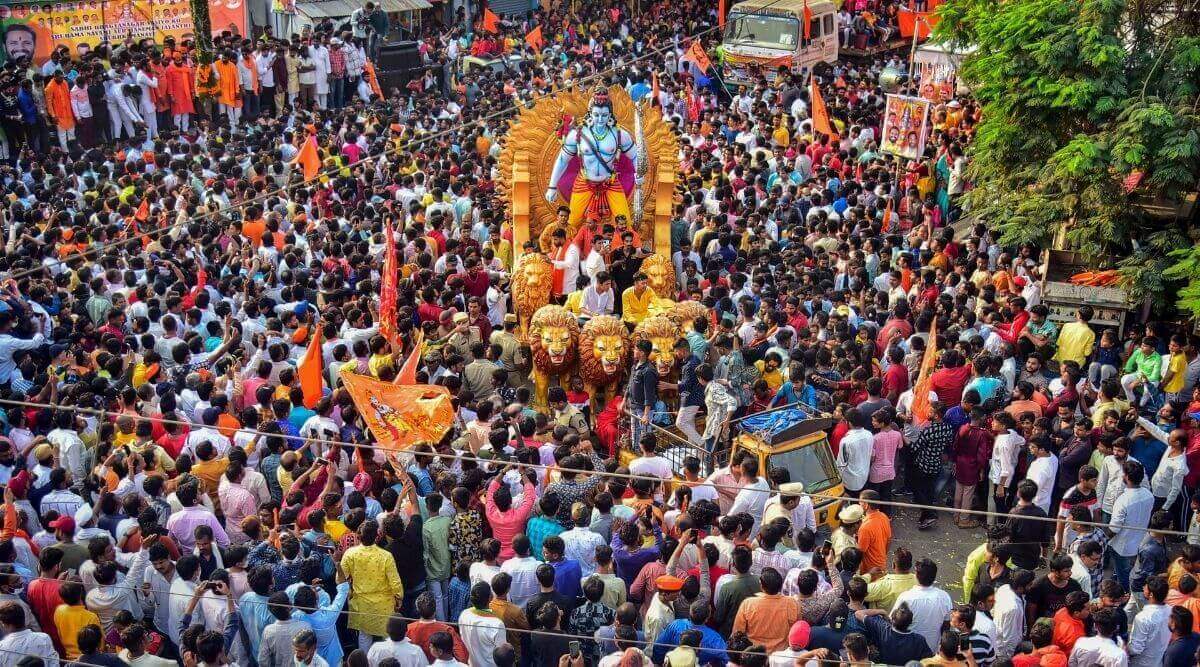 In East Singhbhum, 27 akhara committees of Jamshedpur who could not take out the Ram Navami rallies following unrest over the restriction on loud music during celebrations, immersed their 'jhandas' flags in various ghats peacefully.
A dawn-to-dusk shutdown called by certain organisations in Haldipokhar, around 25 km from Jamshedpur, also passed off peacefully, he said.
The bandh was called demanding suspension of the circle officer of Potka, and action against those responsible for the brick-batting during Ram Navami procession, which injured at least five people.
No untoward incident was reported during the celebrations, officials said, adding that huge number of security personnel were deployed to maintain law and order.
Fifteen medical camps were set up by the Hazaribag Medical College and Hospital to deal with any emergency situation, they said.
Around 700 people received minor injuries while playing with traditional weapons. Most of them were treated at the camp, while many were also sent to different hospitals, an HMCH official said.
The celebrations that were marked by well-decorated tableaux touring the length and breadth of the town saw the participation of over 2 lakh people, they added.
The Ram Navami celebrations, which began around 8 pm on Friday, concluded on Saturday night. Braving heavy rains, 91 akharas took part in the centuries-old celebrations in the town's Boddom Bazar in Bada Thakur Bari area, they said.
Around 700 people were injured while playing with swords and sticks during Ram Navami celebrations in Jharkhand's Hazaribag district, officials said on Saturday.