In Warangal Residents worried as Bhadrakali Lake bund breaches.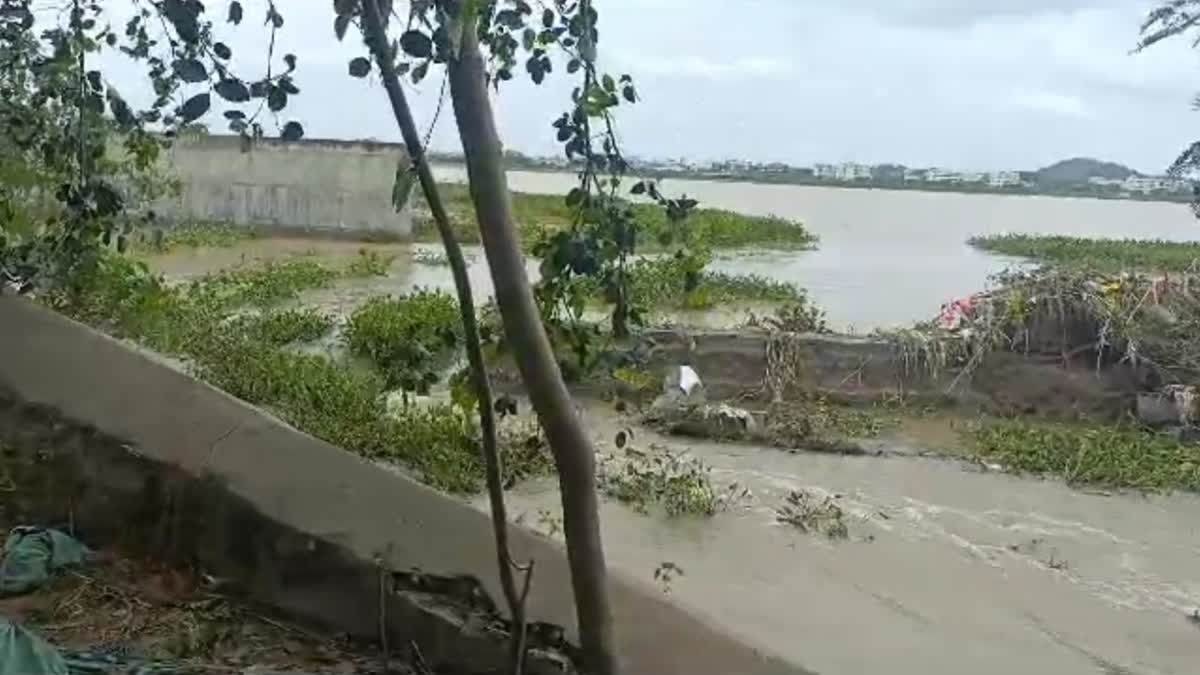 Authorities have deployed personnel to take up repair of the breach as quickly as possible to prevent the submergence of nearby areas.
The Bhadrakali Lake has been overflowing from the weirs continuously for the past six days.
As news of the breach spread, officials from the Greater Warangal Municipal Corporation, including Commissioner Rizwanbasha Shaik, Mayor Gundu Sudharani and Warangal Collector P Praviya, rushed to the site to assess the gravity of the situation.
The breach is reported to have occurred near the wall of a beautification project undertaken as part of the Smart City Mission.
Bhadrakali lake bund developed a small breach, causing concern among residents living downstream and prompting authorities to ask the residents of Gyana Saraswati temple streem to move to safer areas on Saturday.