Pakistan Prime Minister Shehbaz Sharif : Those Involved in May 9 Violence Won't Be Spared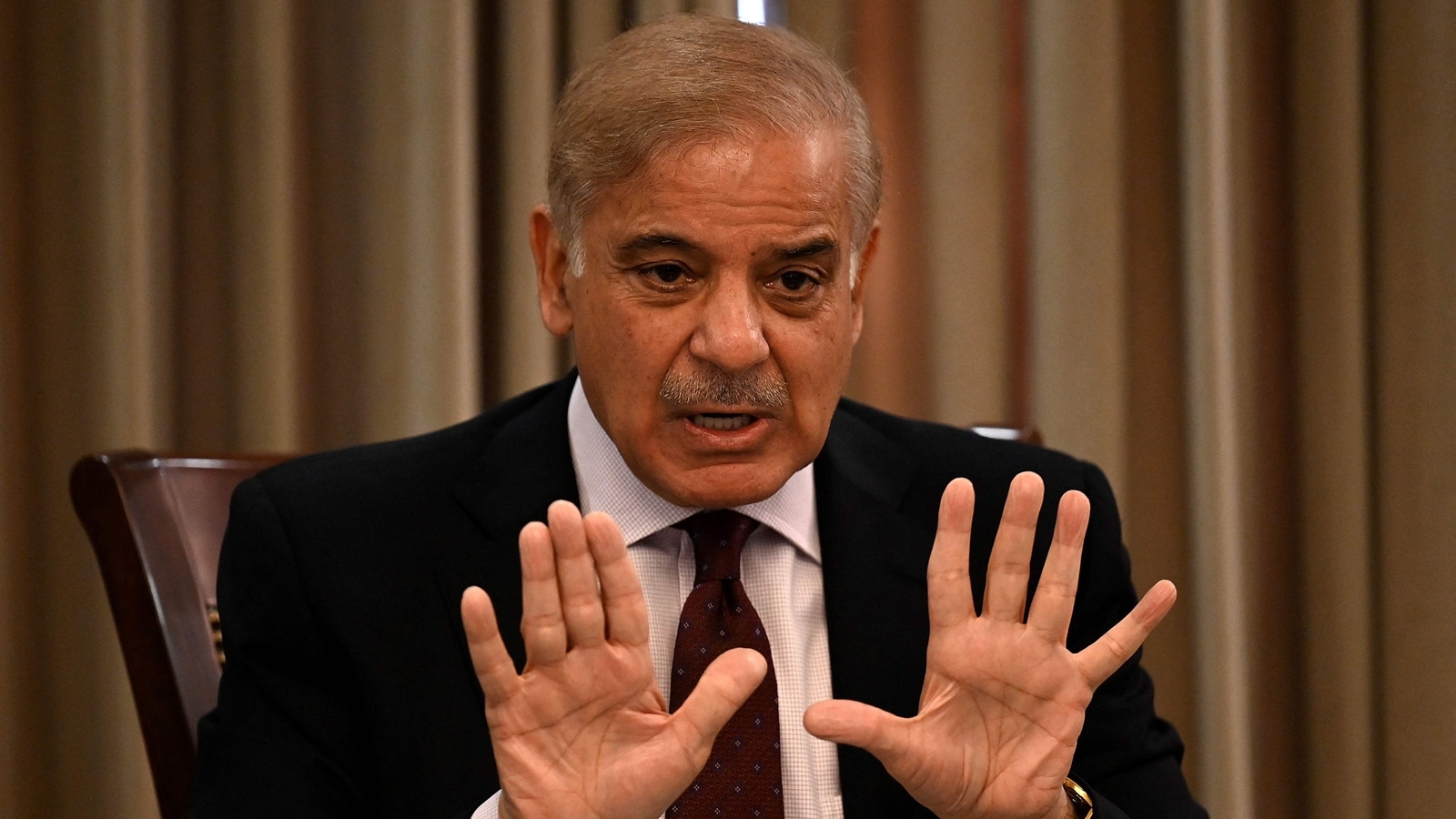 Prime Minister Sharif said that it was not a joke that terrorists attacked air force installations in Karachi and then scores of "Imran's people set fire to the plane in Mianwali" that was used against the enemy.
I had requested the Punjab chief minister about the anti-terrorism courts, prosecutors, FIRs and I told the interior minister and Director General Intelligence Bureau to fulfill their responsibilities as well," he said.
The prime minister likened the "PTI's violence on May 9" to the acts of the outlawed Tehreek-e-Taliban Pakistan terror group.
TTP set fire to the Jinnah House in Ziarat Balochistan and the PTI set fire to Jinnah House in Lahore which is now the Core Commander's residence.
TTP attacked the GHQ [General Headquarters] and these enemies of the state the PTI also attacked the GHQ," Sharif, also the president of the Pakistan Muslim League-Nawaz PML-N party, said.
He also said that rioters also vandalised state-run Radio Pakistan office in Peshawar.
"These events will psychologically affect the nation for years to come," he said.
He also reiterated that people who attacked military installations would be tried under laws in the Constitution.
"On the other hand, people who were involved in attacks on civilian institutions will be tried under the Anti-Terrorism Act in civil courts," he said.
He also termed the May 9 violence as a "Black Day" in the history of the country.
On May 9, violent protests erupted after the arrest of Khan in a corruption case by paramilitary Rangers from the premises of the Islamabad High Court.
His party workers vandalised a dozen military installations, including the Jinnah House Lahore Corps Commander House Mianwali airbase and the ISI building in Faisalabad.
The Army Headquarters GHQ in Rawalpindi was also attacked by the mob for the first time.
Police put the death toll in violent clashes to 10 while Khan's party claims 40 of its workers lost their lives in the firing by security personnel.
Thousands of Khan's supporters were arrested following the violence that the powerful Army described as a "dark day" in the history of the country.
It has been decided that everyone involved in the May 9 events the planners, abusers or anyone will be punished as per the law and the Constitution," he said.
Addressing a meeting here on the law and order situation in the country after the violence that followed following the arrest of Imran Khan, the ousted prime minister and chief of Pakistan Tehreek-e-Insaaf: party on May 9, Sharif said that the"rioters won't be allowed to escape the law.
Shehbaz Sharif on Sunday said that those involved in the May 9 violence and attacked military installations and state institutions would not be spared.