Pic From Romantic Lunch Goes Viral : MCU stars Tom Holland and Zendaya Book a Luxury Yacht For 1st Date In Mumbai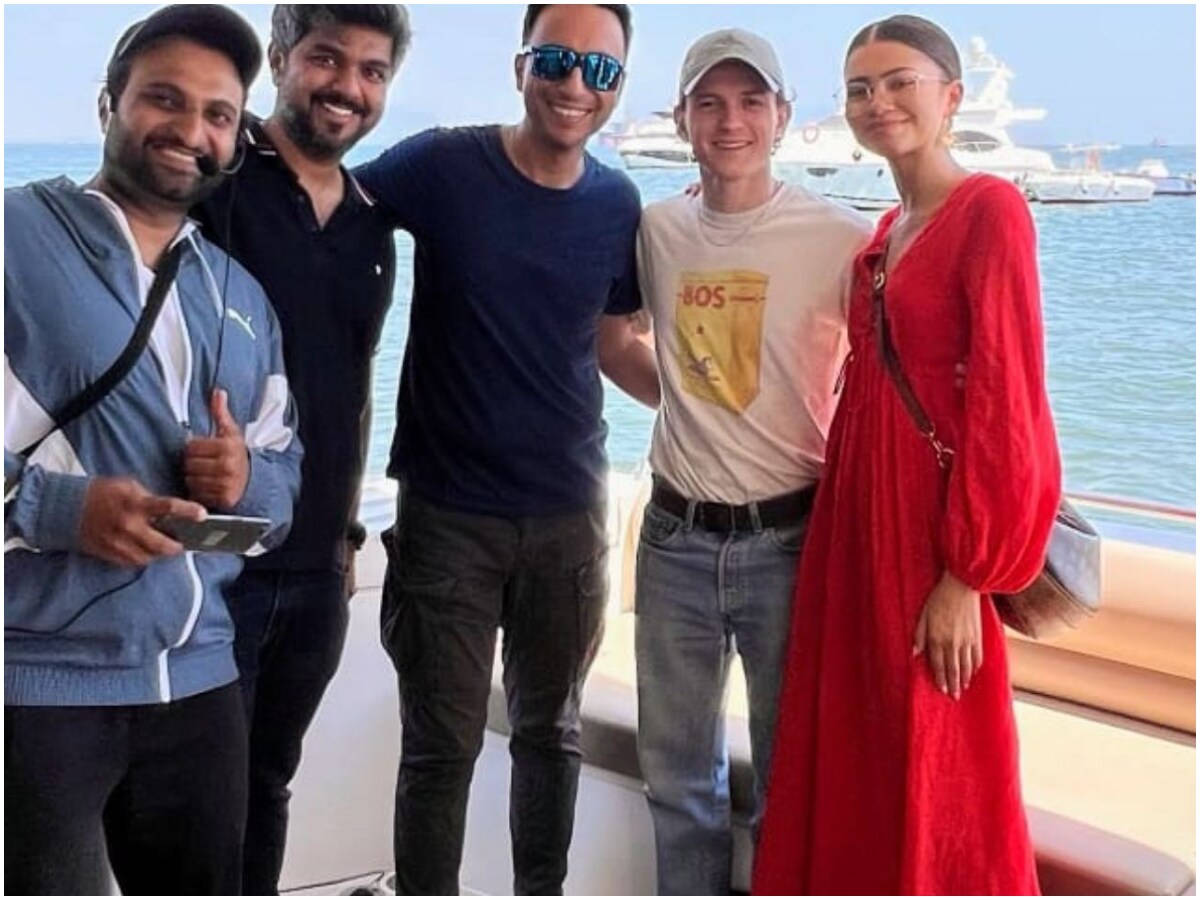 Back in 2019, during the press tour of Spider-Man: Far From Home, Tom had earlier shared with Bollywoodlife, "I haven't been to India earlier but I would love to visit.
We have a charity in India that we support, my brother has a charity. And we would love to go around as a family and visit India."
He even asserted, "I would like to go to Mumbai. In fact, I would like to go everywhere, travel around and not just one place. But, I have heard wonderful things about India."
Speaking of the NMACC event, the opening night was no less than a star-studded affair with several Hollywood and Bollywood personalities attending the same.
From Gigi Hadid, and Cara Delevingne to Priyanka Chopra, Nick Jonas, Karan Johar, Deepika Padukone and Ranveer Singh, everyone made heads turn on the red carpet.
The second day, too, saw several celebrities s in attendance including Penelope Cruz.
Tom Holland had previously revealed he wanted to visit India. During the promotion of Uncharted last year, Tom revealed he had a list of places he wanted to visit.
The actor said, "I am a big fan of India but as I said I never got a chance to go there.
I am grateful to my fans in India for the kind of love and support I have received."
Tom and Zendaya donned their brightest smiles posing with their hosts. While Tom looked dapper in a white T-shirt teamed with denim jeans.
Zendaya looked gorgeous in a free-flowing red frock. They posed from the yacht against the azure blue water in Mumbai.
The nation went over the moon seeing MCU stars Tom Holland and Zendaya land in Mumbai.
The couple is in India for the Nita Mukesh Ambani Cultural Centre fashion gala.
While the duo didn't attend the opening day event, they marked their presence on the second day.
However, the lovebirds are making the most of their Mumbai trip and were spotted on a yacht ride in Mumbai.