Prime Minister Narendra Modi : India-Australia Ties in 'T-20 Mode' Now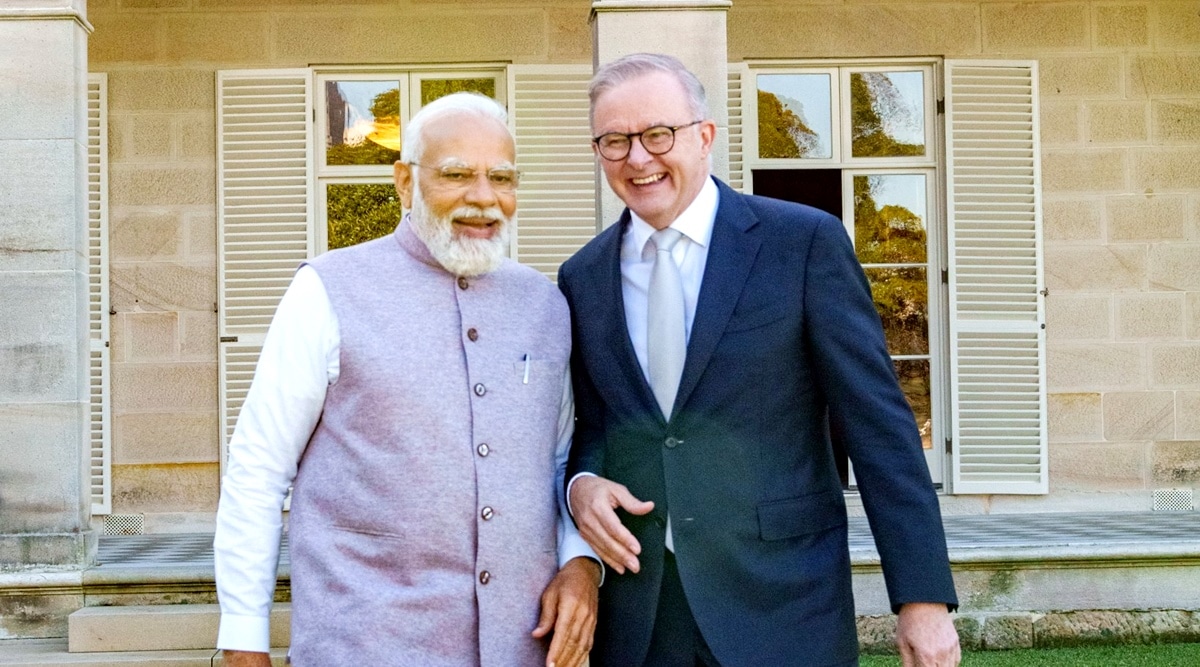 Modi arrived in Sydney on Monday on the third and final leg of his three-nation tour.
He visited Japan and Papua New Guinea before travelling to Australia.
The scope of India-Australia relations is not limited to merely our two countries.
It is also linked to regional stability, peace and global welfare," he said.
A few days ago, along with Prime Minister Albanese, at the Quad Summit in Hiroshima, we also discussed the Indo-Pacific.
India-Australia cooperation can also be beneficial for the progress of the Global South," Modi said.
He said the Indian tradition of "Vasudhaiva Kutumbakam, which sees the whole world as one family, is the central theme of India's G-20 Presidency.
The prime minister described his meeting with Albanese as "constructive".
There has been a rapid upswing in ties between the two countries in the last few years.
Last year, India and Australia finalised the Economic Cooperation Trade Agreement and it came into force in December last.
The two sides are now working on the Comprehensive Economic Cooperation Agreement.
In June 2020, India and Australia elevated their ties to a comprehensive strategic partnership and signed a landmark deal for reciprocal access to military bases for logistics support.
The Mutual Logistics Support Agreement allows the militaries of the two countries to use each other's bases for repair and replenishment of supplies, besides facilitating scaling up of overall defence cooperation.
On his part, the Australian prime minister also spoke about various aspects of the relationship between New Delhi and Canberra.
The prime minister also invited Albanese and Australian cricket fans to India for the Cricket World Cup tournament which is taking place in the country later this year. "I am visiting Australia within two months of my friend Prime Minister Albanese's visit to India.
This is our sixth meeting in the past one year. This reflects the depth in our comprehensive relations, the convergence in our views and the maturity of our ties," Modi said in his media statement.
If I may say in the language of cricket, our ties have entered the T-20 mode," he said in the presence of Albanese.
Albanese visited India in March to attend the annual India-Australia summit.
I invite Prime Minister Albanese and all Australian cricket fans to come to India for the Cricket World Cup to be held in India this year.
At that time, along with cricket, you will also get to see the grand celebration of Diwali," he said. Modi also highlighted the importance of India-Australia relations for the region.
Modi made the comments after holding wide-ranging talks with his Australian counterpart Anthony Albanese that focused on further expansion of the comprehensive strategic partnership between the two countries.
Modi on Wednesday used cricket analogy to describe the rapid upswing in India-Australia ties as he said that the bilateral relations have entered the "T-20 mode".