Report : Tata Motors Set To Launch 4 New Electric SUVs By 2024.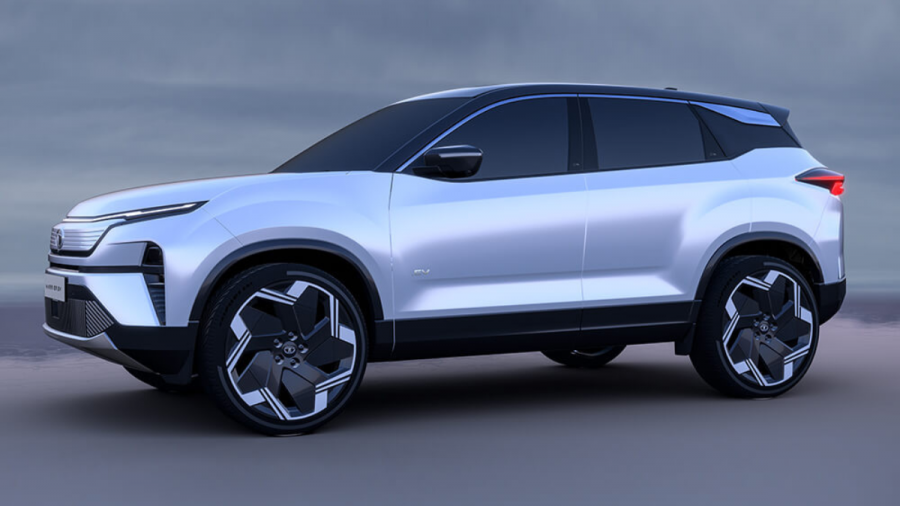 The new-generation Curvv seeks to compete in the fast-growing compact SUV segment, offering both Internal Combustion Engine and Electric Vehicle options.
With a futuristic look and innovative technologies like Advanced Driver Assistance Systems the upcoming SUV take on rivals like the Kia Seltos, Hyundai Creta, and Maruti Suzuki Grand Vitara.
All-electric versions of the Harrier, Punch, and Safari are also set for launch in 2024.
In July, Tata Motors and Jaguar Land Rover announced that they will construct a 40GW battery facility for electric vehicles in the United Kingdom.
It will also be the first giga-factory outside of India for Tata Group.
Tata Motors India, as well as Jaguar Land Rover has extensive plans on EVs. We have launched a number of products already.
We have a new upgraded Nexon, which will be launched anytime this year. We will then be launching the Harrier, Punch and finally the Curvv towards the first quarter next year," Chandrasekaran said.
Chandrasekaran's electrifying vision doesn't stop there. He asserted that by 2030, a whopping 50 percent of Tata Motors' passenger vehicles and an impressive 65 percent of Jaguar Land Rover (JLR) vehicles will be propelled by green technology.
According to reports, Chandrasekaran expects that Tata Motors' electric vehicle product range will be stronger than ever with the debut of these four electric SUVs in India. Furthermore, he anticipates that this diverse electric vehicle product line would attract more customers.
Both brands are said to introduce many new EVs in the following years, with bookings for Range Rover Sport and Range Rover EVs beginning in October and Jaguar EVs debuting on sale in 2025.
Tata Motors is gearing up to introduce four new electric vehicles by early next year.
This electrifying lineup includes the revamped Nexon EV, the awe-inspiring Harrier EV, the zippy Punch EV, and the futuristic new-generation Curvv e-SUV.
The revised Nexon EV will be the first to arrive by September, with a launch date likely to be announced soon, reported Autocar.
As per Tata's strategy, other electric vehicles will replicate Nexon's successful method.
While addressing the shareholders recently, Chairman of Tata Sons, N Chandrasekaran informed that they have a new upgraded Nexon, which will be launched soon.