Reports : Actor Imran Khan was seen Holding Hands with his reportedly girlfriend Lekha Washington.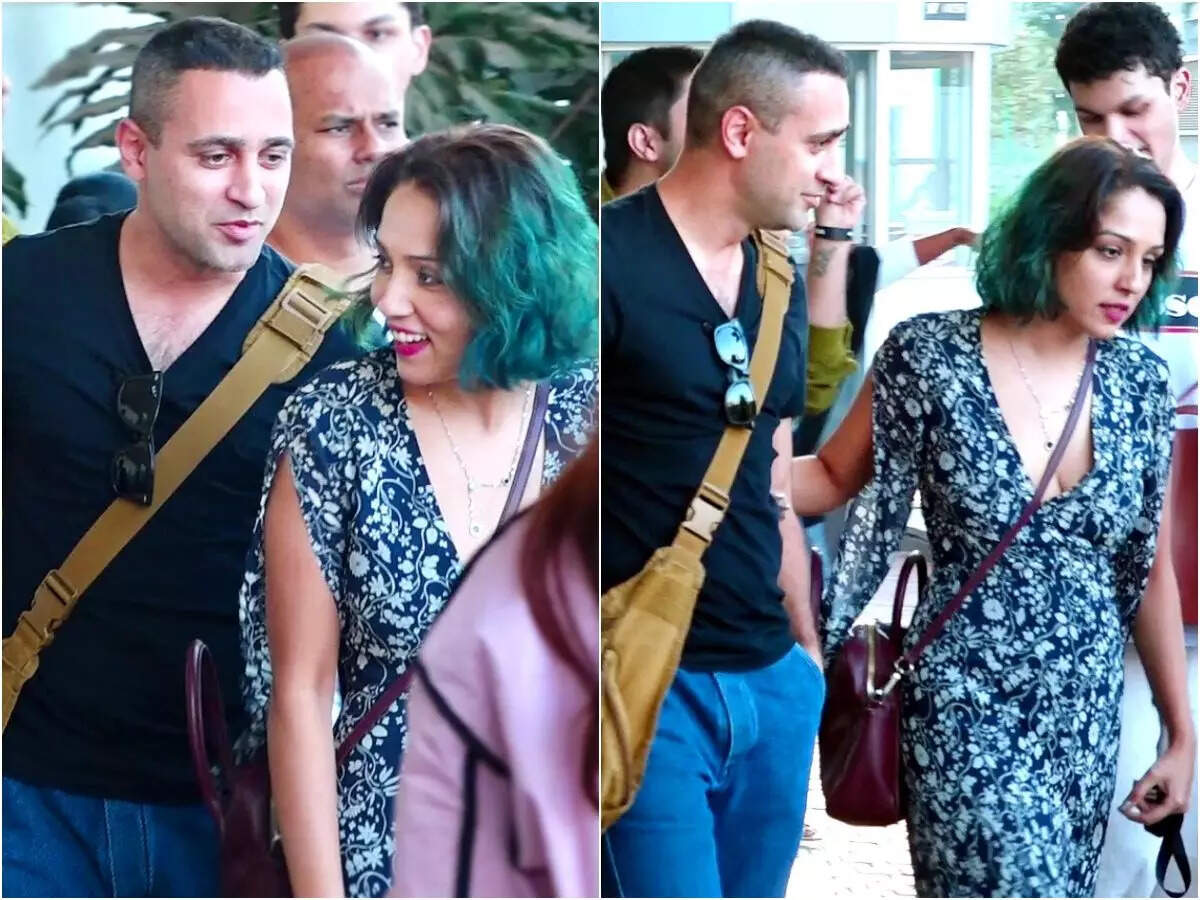 Imran debuted as an actor in the 2008 film Jaane Tu Ya Jaane Na, and his most recent appearance was in the 2015 film Katti Batti.
I Hate Love Stories, Delhi Belly, and Mere Brother Ki Dulhan are some of his other movies. With the 2018 short film Mission Mars: Keep Walking India, he made his directorial debut.
Akshay Oberoi, an actor and Imran's friend, announced his retirement from acting a few years ago, "My best friend in Bollywood is Imran Khan, who is no longer an actor because he has quit acting," According to Akshay in an interview.
Avantika's mother Vandana refuted the reports and stated in an interview that Imran and Avantika were still together when the first breakup rumours surfaced in 2019, "We all read the news and let me tell you that there's no such thing.
There are some differences, which will be sorted anyway.
Imran was questioned about the divorce rumours that were going around that year at a public event, and he responded, "How can you ask such a question at an event like this?
Avantika frequently shares posts on Instagram that give away details about her personal life, even though she rarely makes official declarations about her relationship with Imran.
She had written in a post from 2021 about feeling "stuck" and finding solace in "darkest nights.
Avantika had previously tweeted a message regarding marriage and divorce in 2020 and referred to it as a "truth bomb." She had stated that she was "healing" in an earlier post.
Avantika Malik and Imran Khan previously were married. Imara is the name of the daughter Avantika and Imran, who were married in 2011. In 2019, there were rumours that they were divorcing, although neither Imran nor Avantika addressed them.
Imran and his divorced wife Avantika reportedly made the decision to part ways last year.
Now, videos and photographs of Imran with Lekha were published on fan accounts, leading to relationship suspicions.
Earlier, too, Imran was supposed to be dating Lekha; however neither had commented on their alleged connection.
Imran Khan recently made a very unusual public appearance in Mumbai.
The actor Lekha Washington and Imran, who is Aamir Khan's nephew, were seen holding hands, leading to relationship speculation.
Lekha, who primarily features in Tamil and Telugu movies, and Imran had previously collaborated in the 2013 film Matru Ki Bijlee Ka Mandola, which was directed by Vishal Bhardwaj and starred Anushka Sharma opposite Imran.