Telangana Mohammad Hussamuddin : I'm happy to win a medal in World Boxing Championship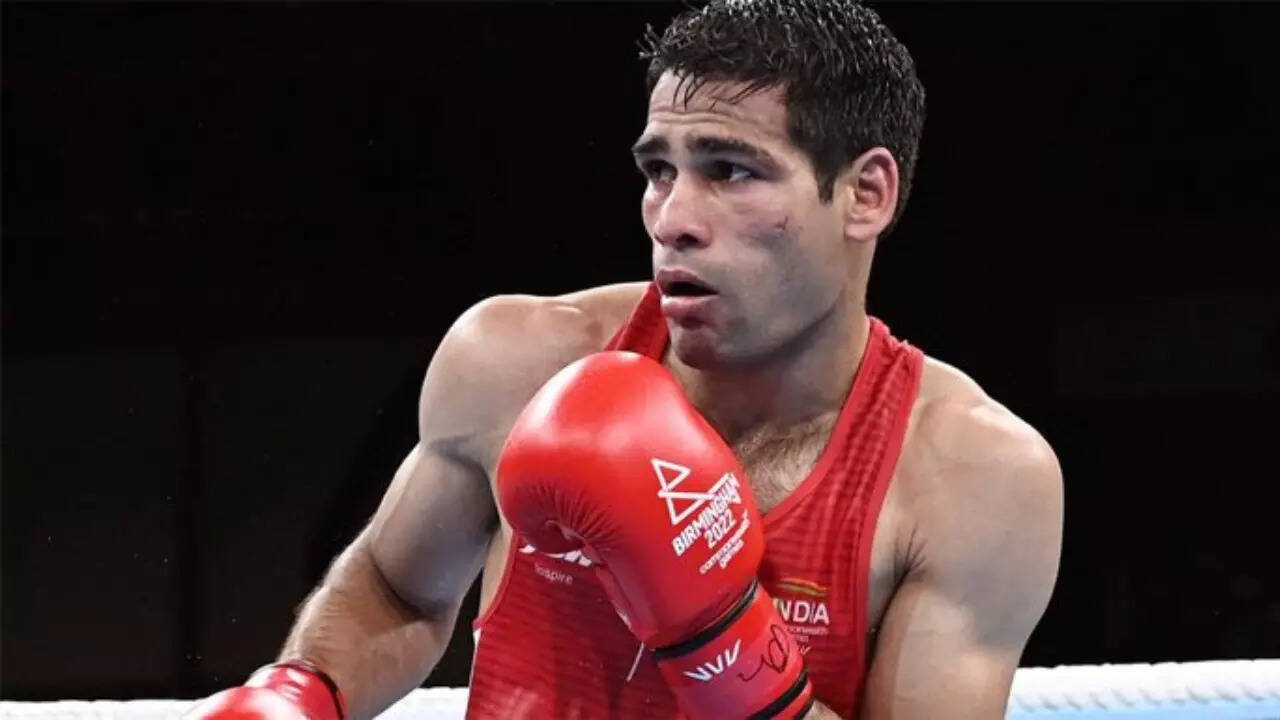 Hussamuddin said he felt good immediately after the quarterfinal bout.
But the next day I had some pain in my left knee and I could not put on the ring.
The team management decided that I should withdraw as I have Asian Games in a few months' time.
I did not want to aggravate my injury further. I worked very hard for this championship and I was in a good rhythm, particularly after my win in the quarterfinals.''
The two-time Commonwealth Games bronze medallist admitted that the quarterfinal bout was a close affair.
I dominated the first two rounds but later the Bulgarian boxer came back strongly. I was very tense when the verdict was announced.''
Hussamuddin, who learnt his boxing from his father Samsamuddin, revealed that his daughter Haniya Firdous brought him luck.
She brought me a lot of luck. I'm just waiting to see her again.''
Hailing from a family of boxers, Hussamuddin said the basics which he learnt from his father has helped him to become a good boxer.
He was a strict disciplinarian and thanks to him, I could make my way to the top. In this small town of Nizamuddin, we had many young boxers like Nikhat also training with my father,'' said Hussamuddin, who concluded by saying: "I would like to win a gold medal for my daughter in the Asian Games.
Hussamuddin wanted to win a gold medal for his nine-month daughter Haniya Firdous but ended his fairytale run in the 57 kg category in the recently concluded World Boxing Championship with a bronze medal after raising hopes of a place in the final.
The Nizamabad-born pugilist, the place where 51 kg women's World champion Nikhat Zareen hails from, had to withdraw his semifinal bout against Cuba's Saidel Horta Rodriquez Del-Rey because of an injury to his left knee during the quarterfinal bout at Tashkent on Friday last.
The 29-year-old Telangana pugilist had defeated Cuban-born Bulgarian boxer, Javier Ibanez Diaz by a split decision (4-3 after bout review) to enter the semifinal.
"It is unfortunate to end with a bronze medal. I was very confident of winning gold in the championship but I twisted my left knee in the last five seconds of my quarterfinal bout.
Nevertheless, I'm happy I could win a medal in a big event like the World Championship. I dedicate this medal to my family, who have been a big support to me,'' said Hussamuddin.