The Germany Sends 18 Leopard-2 Tanks to Ukraine after Long Wait.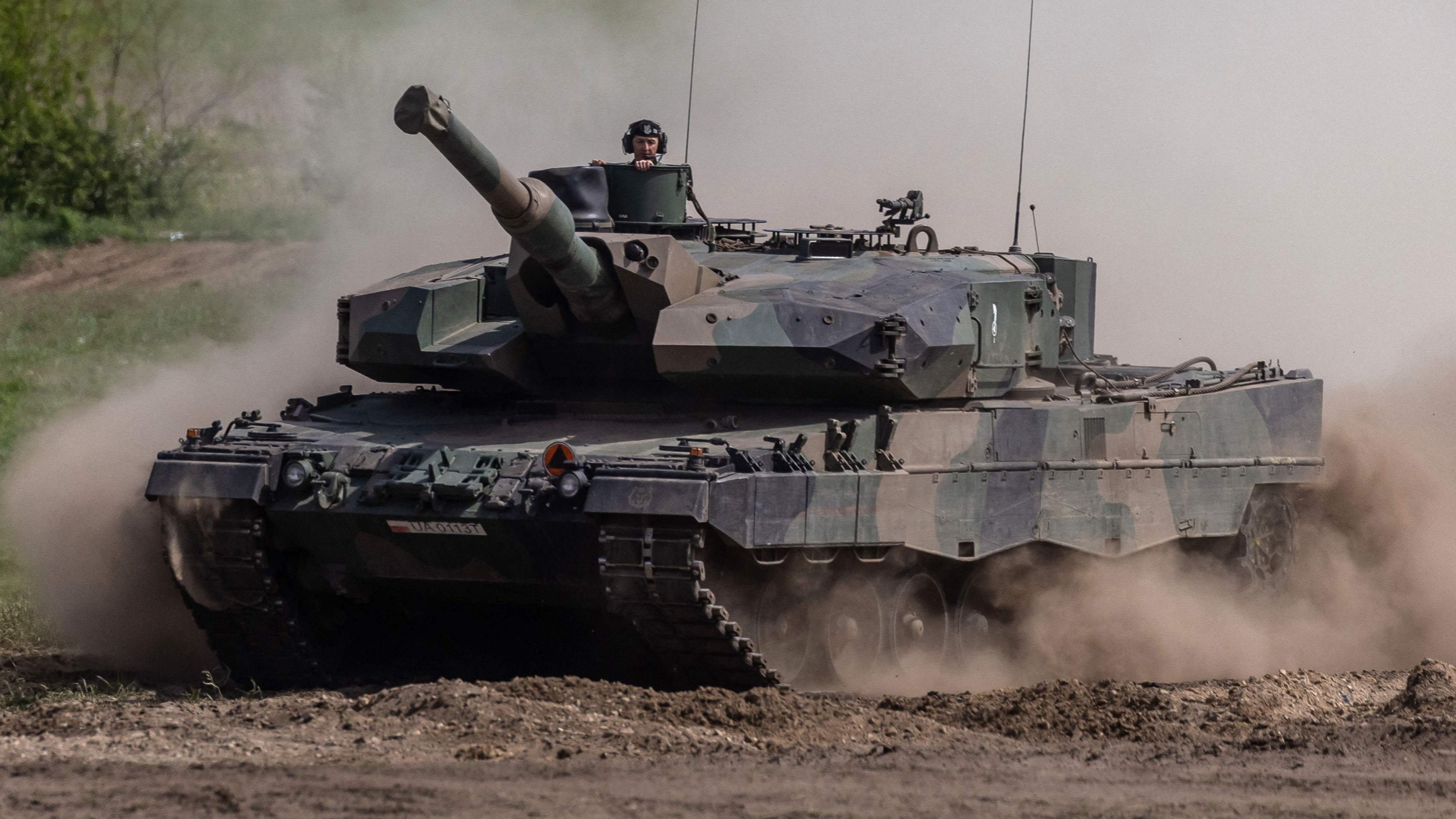 The Ukrainian tank crews were trained over the past several weeks to use the advanced A6 variant of the Leopard 2.
These tanks were specifically designed to compete with the Russian T-90 main battle tank. They are considered to be easier to maintain and fuel-efficient than tanks developed by other western countries.
Germany sent Ukraine two specialist tank-recovery vehicles and 40 Marder infantry fighting vehicles.
Ukraine defence minister Oleksii Reznikov posted a picture of a UK-made Challenger 2 tank along with other Western-made military vehicles on his Facebook page and said it was a "work of military art".
Ukrainian soldiers who were trained to use the Challenger-2 tanks also returned home after completing their training with the tanks.
Many European countries are using these German-made tanks and at least 2,000 Leopard 2s are currently being used.
The tanks are regarded as being among the best main battle tanks in the world.
Germany was reluctant to supply the tanks to Ukraine in January fearing it would escalate the war and disturb Berlin-Moscow ties and prevented other countries to whom it previously sold Leopard 2 tanks from sending those as well.
The German law states countries which purchased Leopard 2 from Berlin should get prior approval from the German government before re-exporting them.
The tanks)have made it into the hands of our Ukrainian friends as promised and on time," Pistorius was quoted.
Ukraine President Volodymyr Zelensky and the political leadership urged Germany, UK and other allies to send more modern vehicles and weapon systems for months to fend off Russian forces.
The Ukraine government is yet to comment on the arrival of the German-made tanks but confirmed the arrival of UK-made Challenger 2 tanks.
Ukrainian troops were earlier trained to use them.
German defence minister Boris Pistorius was assured that the tank would contribute and prove decisive for Ukraine on the frontlines of the war. Ukraine also received Challenger 2 tanks from the UK and those have also reached the troops.
The German defence ministry said that the first shipment of German-made Leopard 2 tanks were sent to Ukraine.
The German defence ministry said eighteen cutting-edge main battle tanks were delivered to Ukrainian forces.