There's No G-23, It Was Media's Idea, Says Tharoor; Gehlot's Address Starts : Congress President Polls LIVE Updates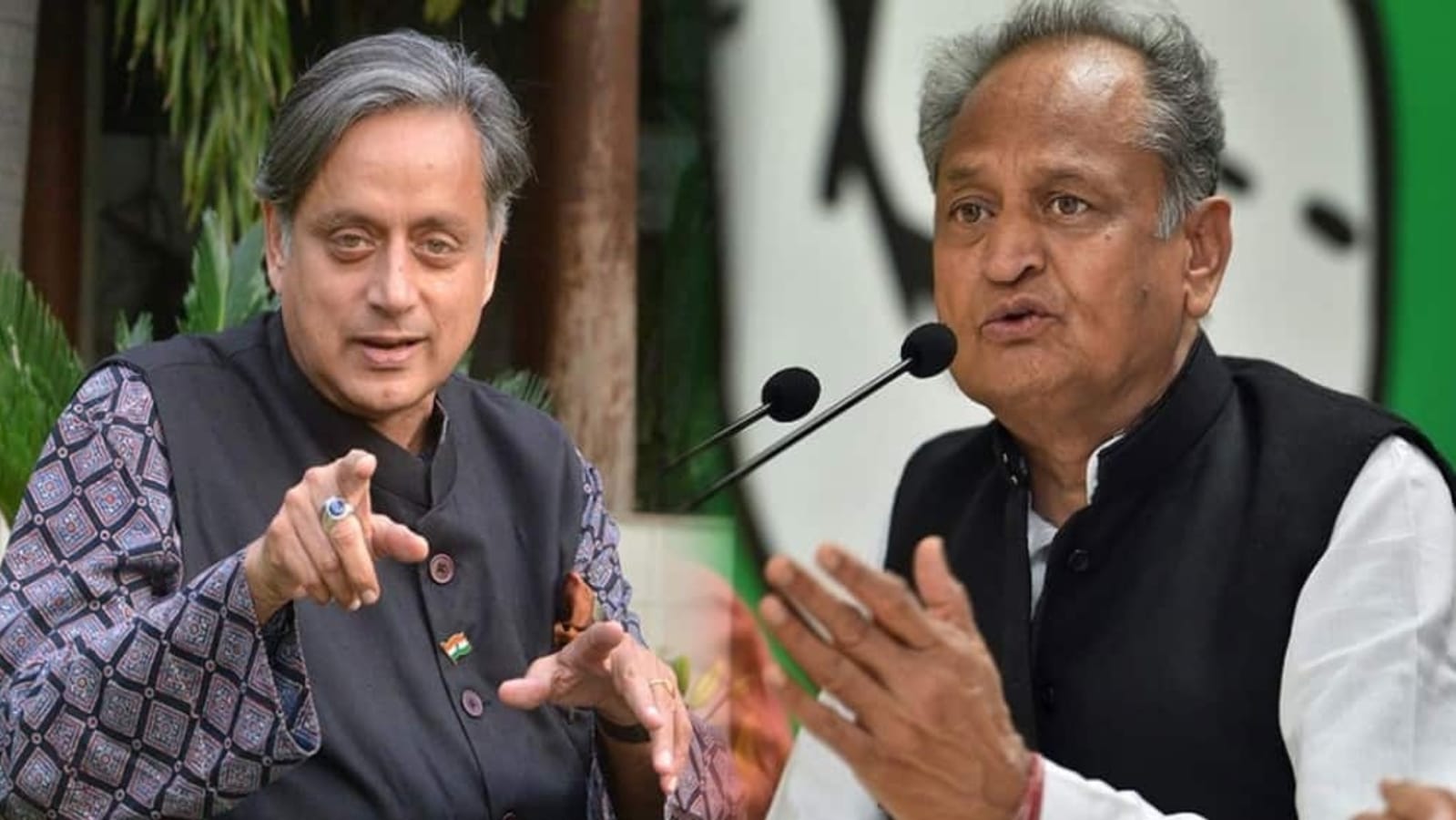 Senior leaders Shashi Tharoor and Mallikarjun Kharge has emerged as a front-runner with several leaders backing him.
Congress leaders Deepender Hooda, Syed Naseer Hussain and Gourav Vallabh on Sunday resigned as party spokespersons to campaign for Kharge.
He also has the apparent backing of the party's top two interim chief Sonia Gandhi and the party's face Rahul Gandhi for the October 17 election.
He had to enter the contest after the Gandhis' first choice, Ashok Gehlot, dropped out to retain his post as Rajasthan CM.
Tharoor built upon his argument that, in the race for the Congress chiefship, it is only he who can be an agent of change. About his rival, veteran Mallikarjun Kharge, the 66-year-old former diplomat was rather direct.
Kharge ji comes in the top three leaders of the party. Leaders like him can't bring in change and will continue the existing system. I'll bring in change as per the expectations of party workers," he was quoted as saying in Nagpur.
Mallikarjun Kharge gears up to start his campaign for the presidential elections today, as interim president Sonia Gandhi will join the Bharat Jodo Yatra on October 6.
Shashi Tharoor, in a tweet, shared that he had no ideological differences with Kharge. All of us in incIndia wish to take on the BJP rather than each other.
There is no ideological difference between us. The choice for our voting colleagues Oct 17 is only on how to do it most effectively," he said.
Shashi Tharoor on Monday said that there "never was" a G23 group, and that it was all the media's idea, adding that there were only 23 people available to sign the form due to the Covid-19 lockdown in 2020.
Rajasthan Chief Minister Ashok Gehlot, who bowed out of the election race on Friday following a political crisis in the state, is set to hold a press conference today at 12:30 pm.