Union Finance Minister Nirmala Sitharaman : India Has Robust System, Giving Confidence To Overseas Investors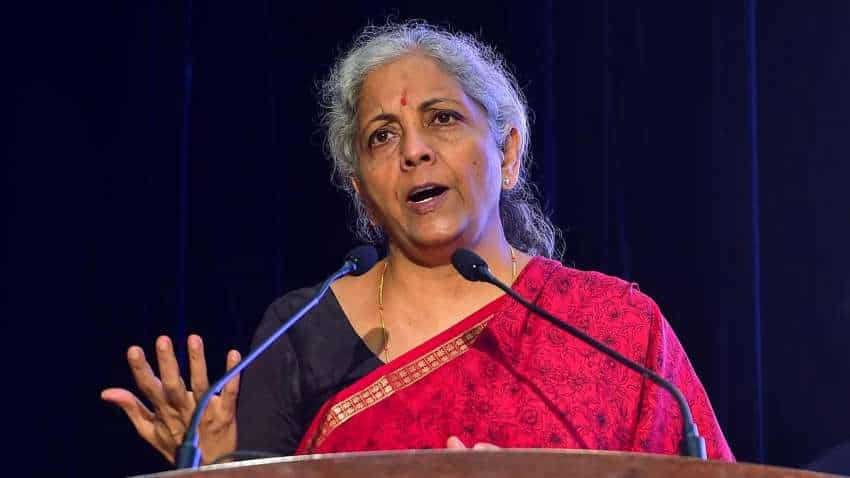 Sitharaman stressed the need for interchange of views and exchange of suggestions between technical and judicial members so that India becomes a lot more successful in the commercial activities.
The last and most critical component being the process of Resolution Professionals and Corporate Insolvency Resolution Process have all been points of discussion whenever we have the Bilateral Investment Treaties negotiations with countries whom we want to have agreements signed." she said.
But, when the processes were removed of all these little glitches of anyone trying to play up the system, we have greater confidence coming in the minds of the investors," she said.
Now we have greater confidence coming in the mind of investors and negotiations now concede that India has a very robust system and therefore it is giving confidence for investors to come into this country so that companies are well endowed and there is better equity flow," she said.
On the filling up of vacancies at National Company Law Tribunal and at NCLAT, she said there has always been a bit of resentment about benches not being filled sooner with both the judicial and technical members.
If only these members are appointed in time and the cycle is maintained in a well-oiled fashion, the delays and purpose of holding the NCLAT would itself be served better." she said.
The Finance Ministry is in constant touch with the IBBI Insolvency and Bankruptcy Board of India to make sure the Resolution Professionals at the NCLATs were 'absolutely skilled enough' and they are periodically trained.
India has a very robust system towards ensuring faster processing of investments thereby giving greater confidence to overseas investors Nirmala Sitharaman said in Chennai on Saturday.
She was addressing the gathering after inaugurating the renovated court campus of the National Company Law Appellate Tribunal Chennai bench.
The Government has taken the point to fill the posts of such benches with both judicial and technical members and of late a lot of appointments were happening at good speed, she said.
The whole argument that most of the Bilateral Investment Treaties that India has signed with various countries faced the issue that the judicial process takes a lot of time and commercial courts operating were very few, she said.